Recent Issues of About Campus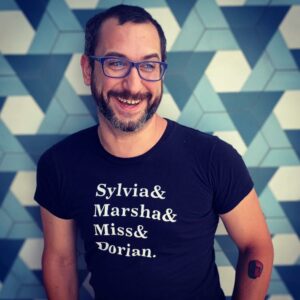 Letter from the Editor
Hello Readers,
My name is Z Nicolazzo, and I am humbled to be the sixth Executive Editor of About Campus. This scholarly magazine is a special publication for me. When I was a student affairs practitioner I can recall reading it cover-to-cover when I would get new issues delivered. I loved how authors tailored articles to help me enhance my own educational praxis in ways that were approachable, focused, and rooted in personal experience. As I became an author of About Campus articles, I made sure to emulate those very things that drew me to the magazine, and now as the Executive Editor, I am thrilled to have the chance to continue the critical conversations that continue to percolate and unfold through the pages of About Campus.
Whether you are an educational practitioner at any level, faculty member, student, family member or supporter of college students, or a mixture therein, I am proud to say there are things for you in our magazine. I've known of Vice Presidents of Student Affairs to display About Campus in their offices just as I have known of early career professionals to share pieces they've read with colleagues and students, all with the aim of cultivating a new educational praxis that fulfills the promise of furthering the student learning experience.
To our valued readers, I thank you for your ongoing support. Whether you are new to our publication or long-time readers like myself, I am so glad you found your way to us. We hope you recognize, too, that our magazine could not thrive without your readership and your submissions for publication, which we hope you will keep coming! And on that note…
To those who are considering publishing in our magazine, we are excited to review your submissions! We invite you to review the information on this webpage to learn how our publication differs from others, what formatting we would like you to follow, the different sections you can write toward, and where to go about submitting your manuscripts. And of course, should you have any questions at all, please feel free to reach out to us at [email protected] and we will get back to you as swiftly as possible.
With deep gratitude,
Z Nicolazzo, Ph.D.
Executive Editor, About Campus